News
Use this section to provide a description of your blog.
We all know that lighting is an important and indispensable part of a home. Among the necessary lighting fixtures we need at home: ceiling lights and desk or table lamps, the two parts seem to be enough to meet most of the indoor brightness requirements. Is it really so?

Modern Floor Lamp from Vonluce
Reading Accompany

Do you like reading?
A corner of warm yellow suddenly appeared in the deep depths, like a cluster of sparks accidentally encountered in the darkness of desert, suddenly lighting up your hope, like a bonfire in the depths of a cave on a winter night, the feeling of warmth strikes the heart in an instant, calling you to return to your heart inner, to face your true self and find the true world.
Is this a subtle experience you ever had when passing by a cafe on a corner of a street or a bookstore quietly standing downtown by accident?
You see, reading requires not only brightness, but also a comfortable atmosphere, which allows you to roam freely in another dimension of the world to the utmost extent; and among the creators of the indoor atmosphere, floor lamps play an important role in it.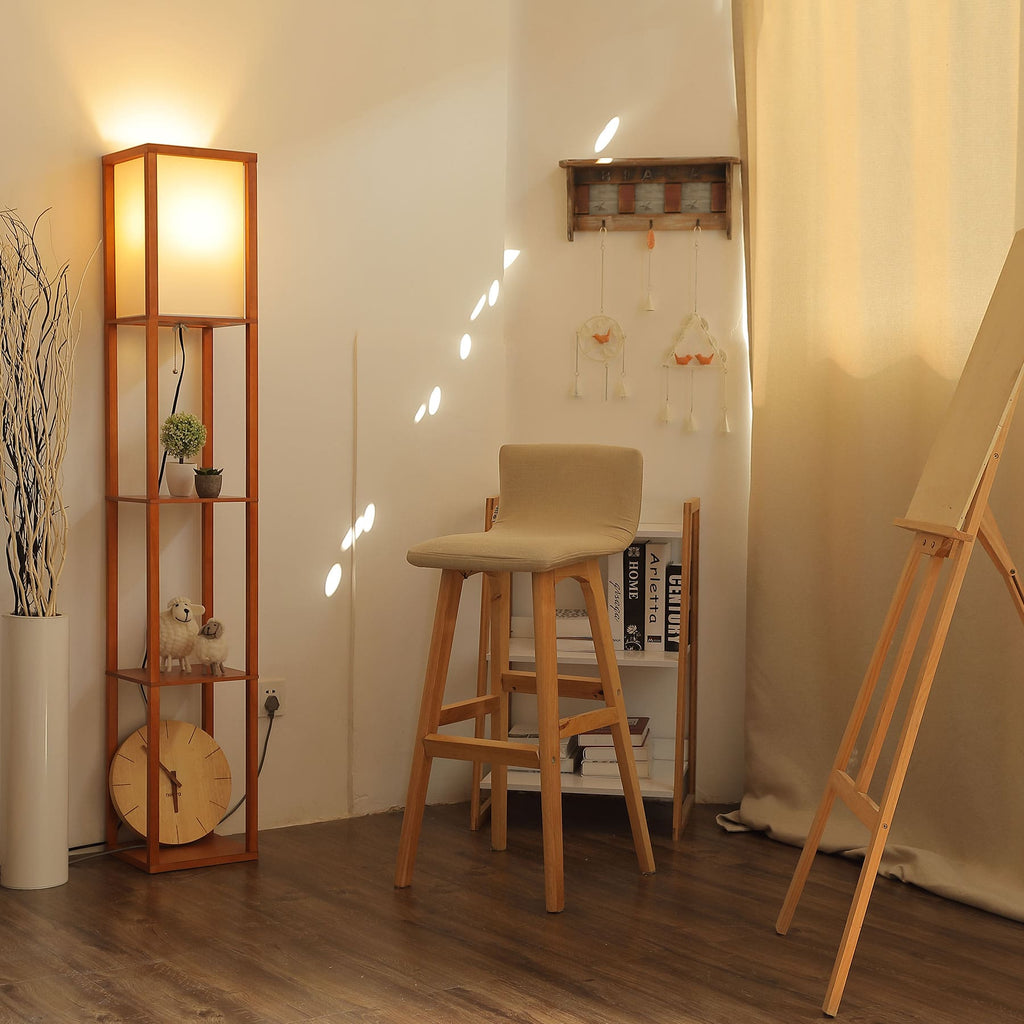 Space Filler

The spacious rooms have been fitted with the furniture that should be installed in the plan.
Do they still make you feel that something is lacking? Even the necessary furniture is clearly covered up on the floor. What is it? It is the colored occupation in the air medium, it is the charming creation of the space atmosphere. A small area's occupation of a floor lamp, but can show off in such space in the air, a good helper who stops your troubles and confusion, adds brilliance to your interior, and brightens your space.

Modern Floor Lamp from Vonluce
Night Protector

Imagine that, in the middle of the night, a sofa, only flickering light and shadow on the wall. You are watching a horror movie in your living room or bedroom, and suddenly, there is a scream——a trick in the horror movie. At that time, do you feel that you need a little light?
Let's talk about this problem a little seriously. It couldn't be better to watch a movie at home at night as a pastime, but which kind of light is the most suitable at the moment?
There is really no atmosphere when the ceilng light is on, but it is too dark when the all lights are turned off. Only the flickering light projected from the screen is left in the dark, brings too much burden to the eyes. However, if only one table lamp is on, a small darkness could be lighten. The area light is abrupt to the entire dark or dim room. Come on, we have to admit that a soft but not so bright light is needed, and the area illumination that you can rely on not only protects your eyesight, but also supports you mentally. The sense of security radiates a steady stream of energy.

How about adding a floor lamp to your room?
---