News
Use this section to provide a description of your blog.
Snow fluttering, silver bells bursting, Christmas is coming.
Once a year, full of love and joy, the best time of the year is coming, and the atmosphere of celebration gradually overwhelms the world like a sea wave. Do you want to stay in the waves? Let us think about how to turn your home into a beautiful "spray".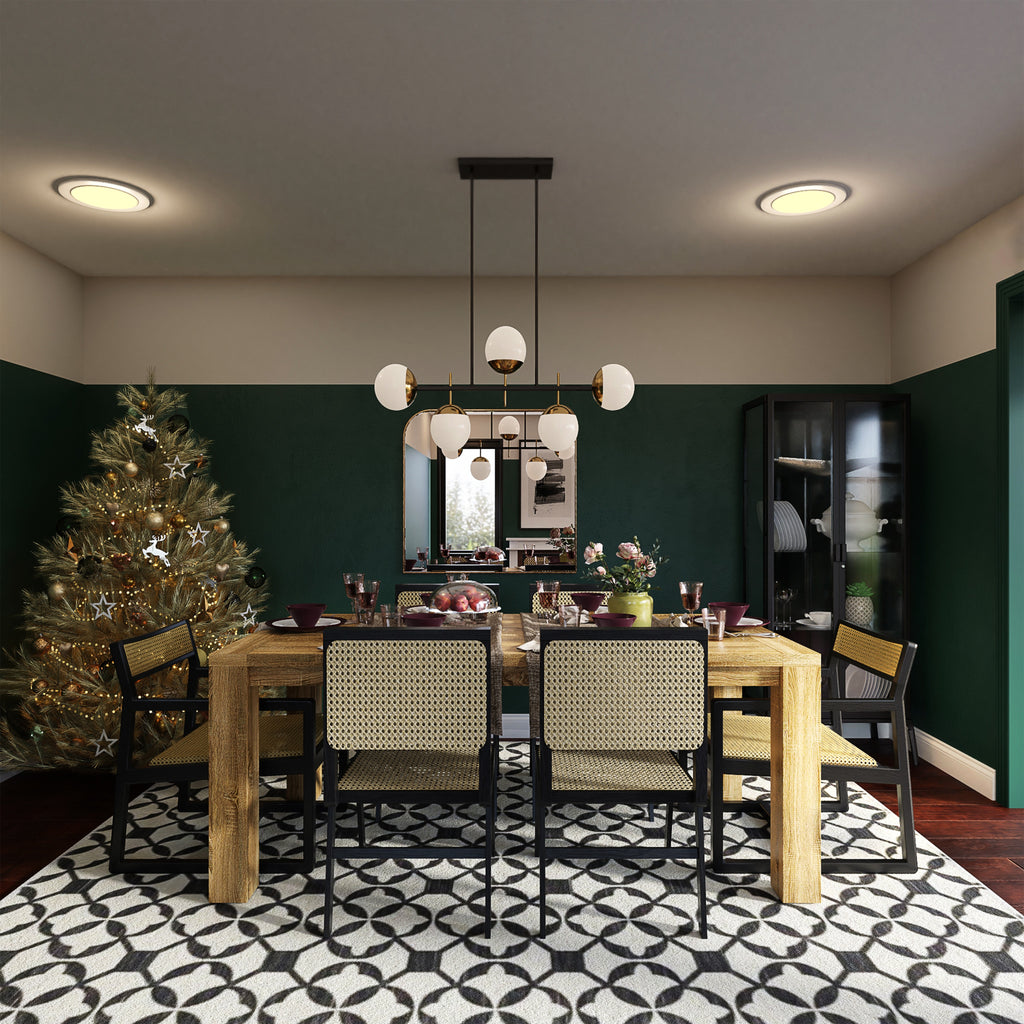 Here are some tips for Christmas decorations:
1. The Choice of Color
First of all, decide on the color. Color is important. There is no better season of the year to add gold, silver and sparkle than Christmas. Silver and sparkle are very easy to create a winter atmosphere, while gold is neutralized on the basis of the cold temperament of silver to create a warmer feeling. And these colors are very easy to find stylish, simple, no lack of exquisite furniture, to ensure that they don't have conflicts with the atmosphere of Christmas, and it is not strange to keep them at home after Christmas. it depends on personal preference. If you still don't feel good enough, you can add traditional color scheme of red and green on the basis of gold and silver sparkle to add a more noisy and joyful atmosphere.
But no need to impose it, the decoration you choose should be in harmony with the style of the house. In addition to the simple and classic colors above, navy blue, copper and some cool colors are also good choices.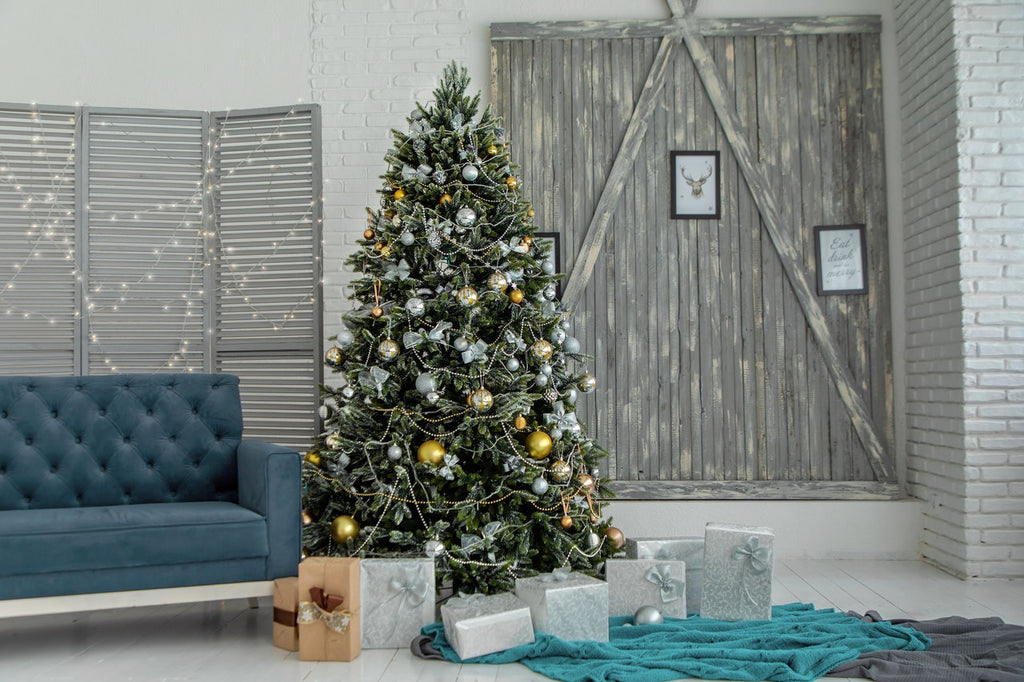 2. The Choice of Soft Accessories
In addition to the protagonist Christmas tree, we also have other supporting part need to be "supported". Surely a good idea that properly use plants to decorate, such as holly, cinnamon sticks, mistletoe, pine cones and raffia. Fresh and dry plants can immediately make the decorated objects look soft and warm, creating a comfortable atmosphere.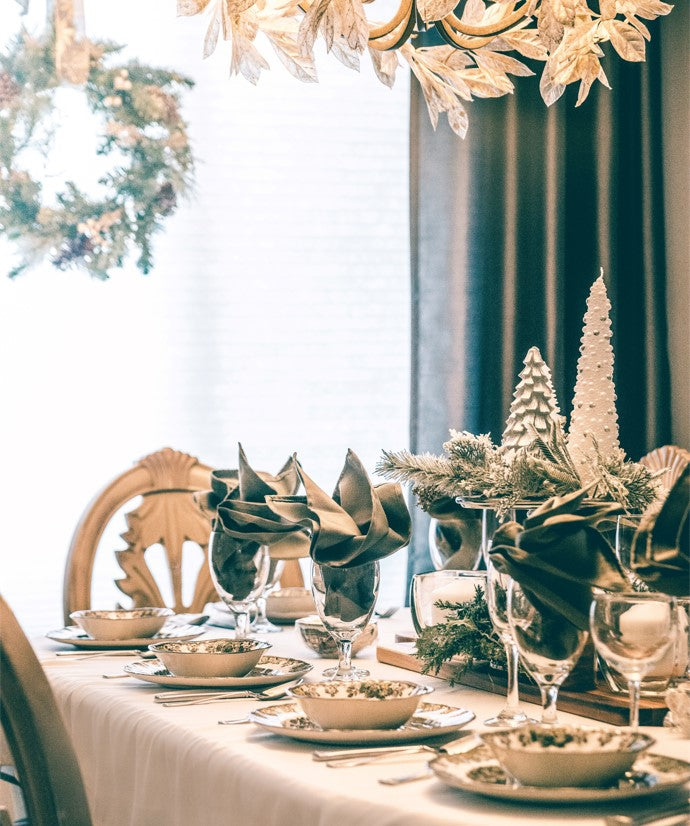 In the main event of Christmas, the Christmas dinner, on the dining table, candles are an absolute atmosphere maker. Don't forget to use some plants and small ornaments to assist them. It will bring sparks to your heart before it is be lit.
3. Choice of Furniture
It can be said that furniture decides most of the expression of interior style and atmosphere of the house, but it does not mean that we have to replace the furniture in the house on Christmas to create the Christmas atmosphere. You can choose some accessories to decorate appropriately, then you can immediately make furniture to create the atmosphere of Christmas day.
For example, add some cushions or ribbons with Christmas colors scheme or texture to sofas or chairs. If you give a try, you will find that they will soon be stained with Christmas flavor.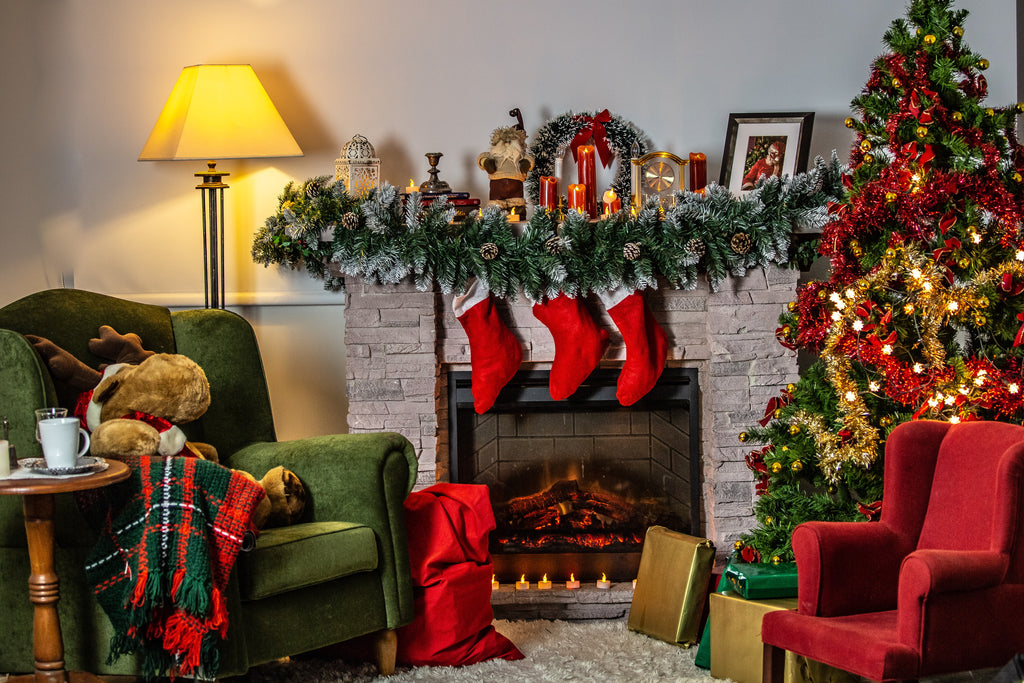 The ceiling light with crystal ornaments also can make a bright point. The crystal itself is shining and transparent, easy to associate with ice. This has laid the foundation for creating a winter atmosphere. And there are two different choices. Choose a ceiling light with prismatic and sharp shaped ornaments, it brings a cold and clear winter feeling. On the other hand, choose the type of ceiling light with mellow ornaments and white fabric which brings thicker and gentler feelings to people. The two types are like the difference between ice and snow, and both are good choices.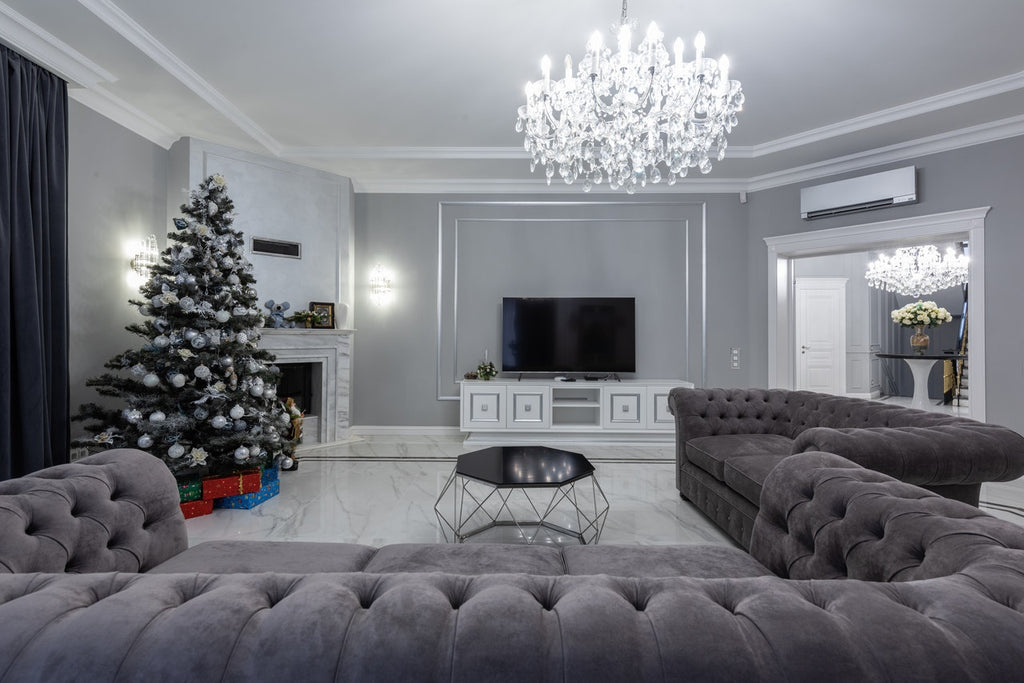 Here's some ceiling light or chandelier we pick up to help decor for Christmas.
If you like, just click the link below and add it to your cart. :)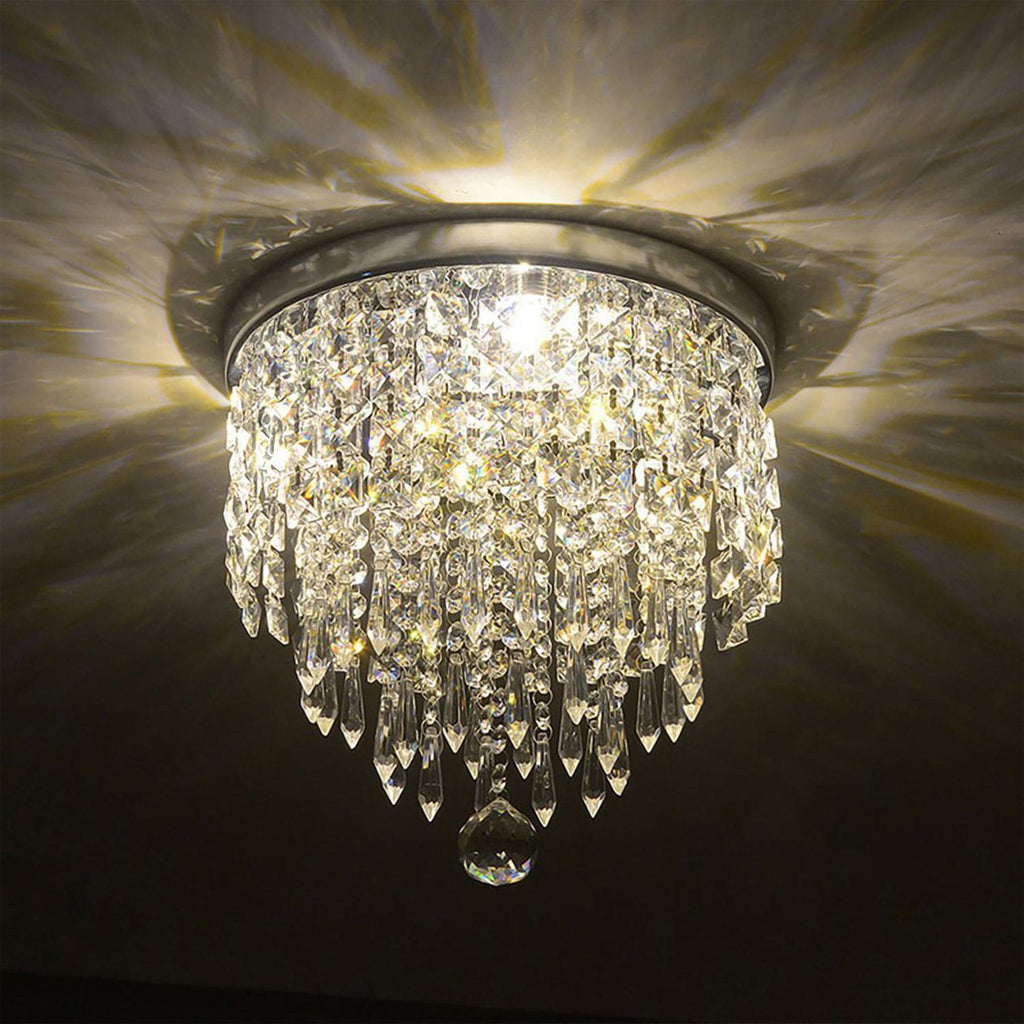 3-Light Crystal Ceiling Light Fixture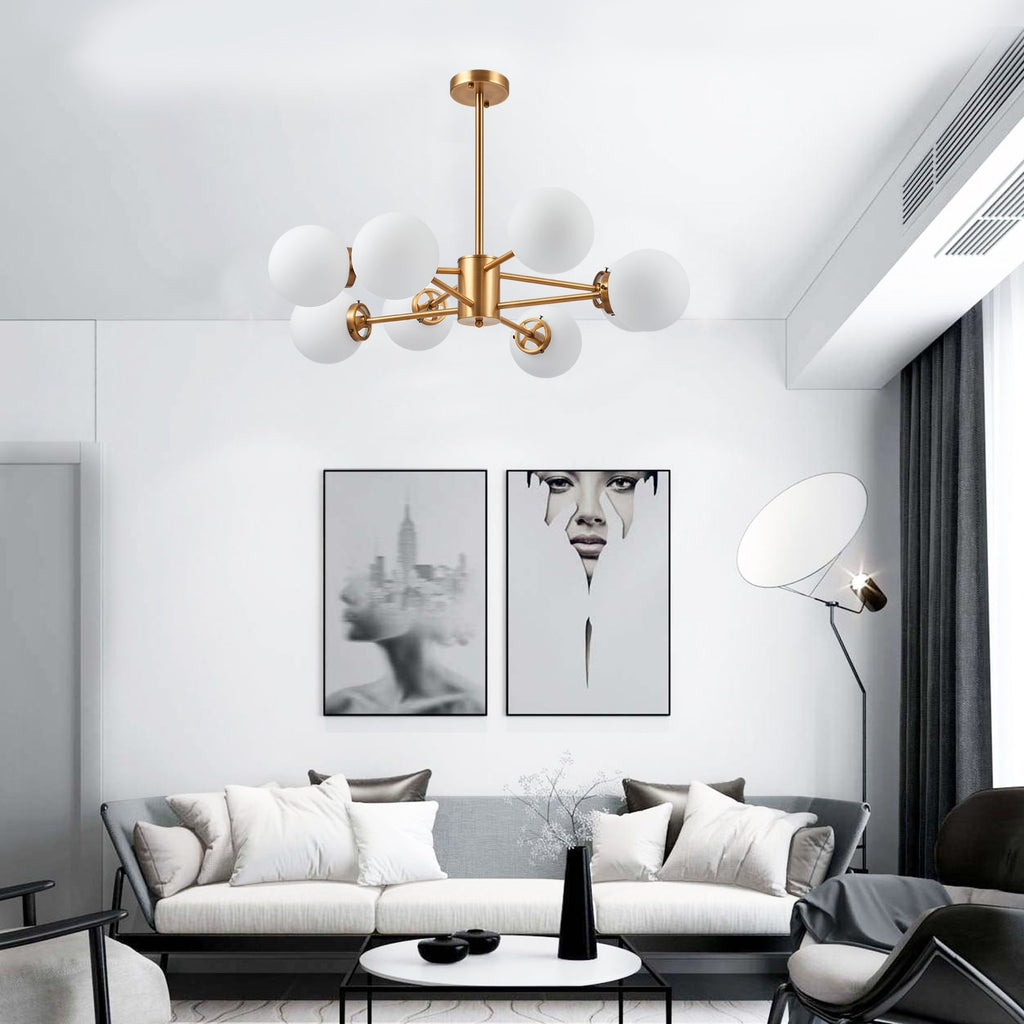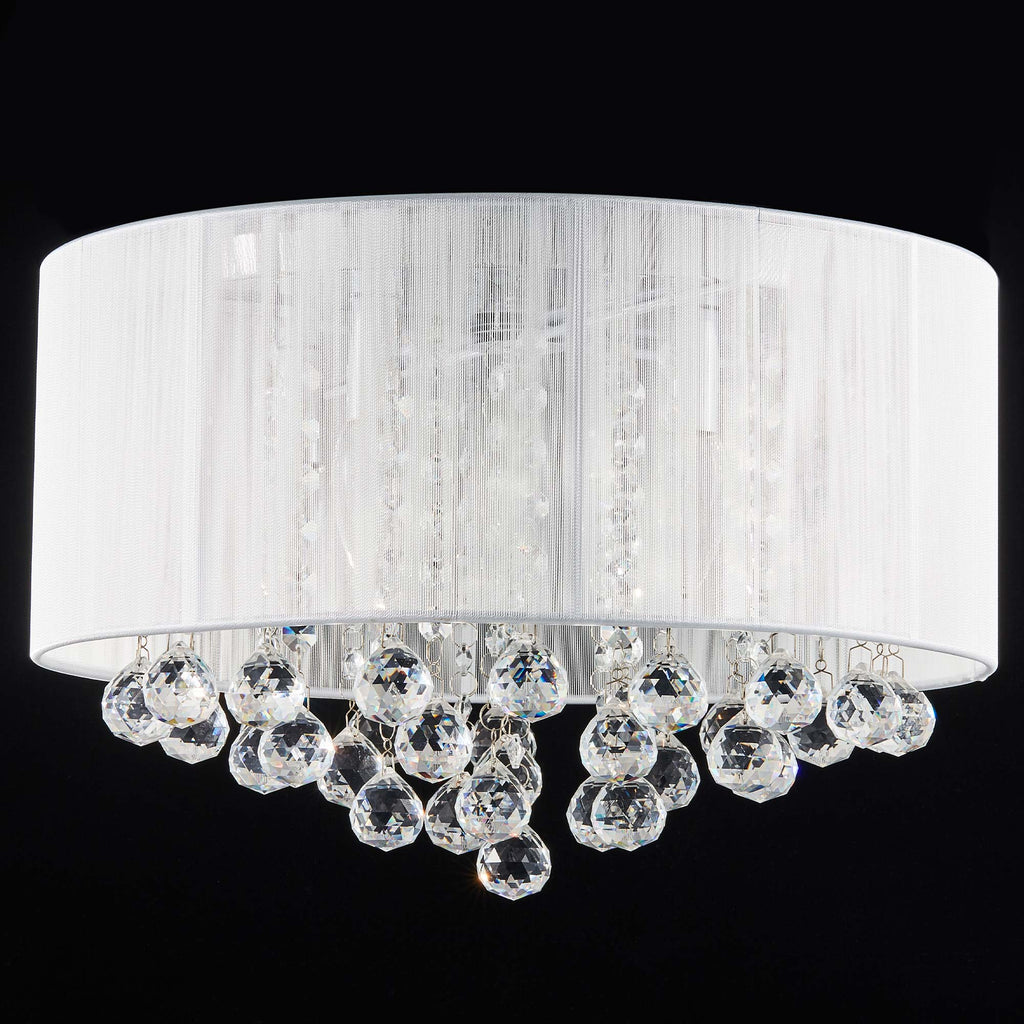 4-Light 16" Crystal Chandelier Ceiling Light Fixture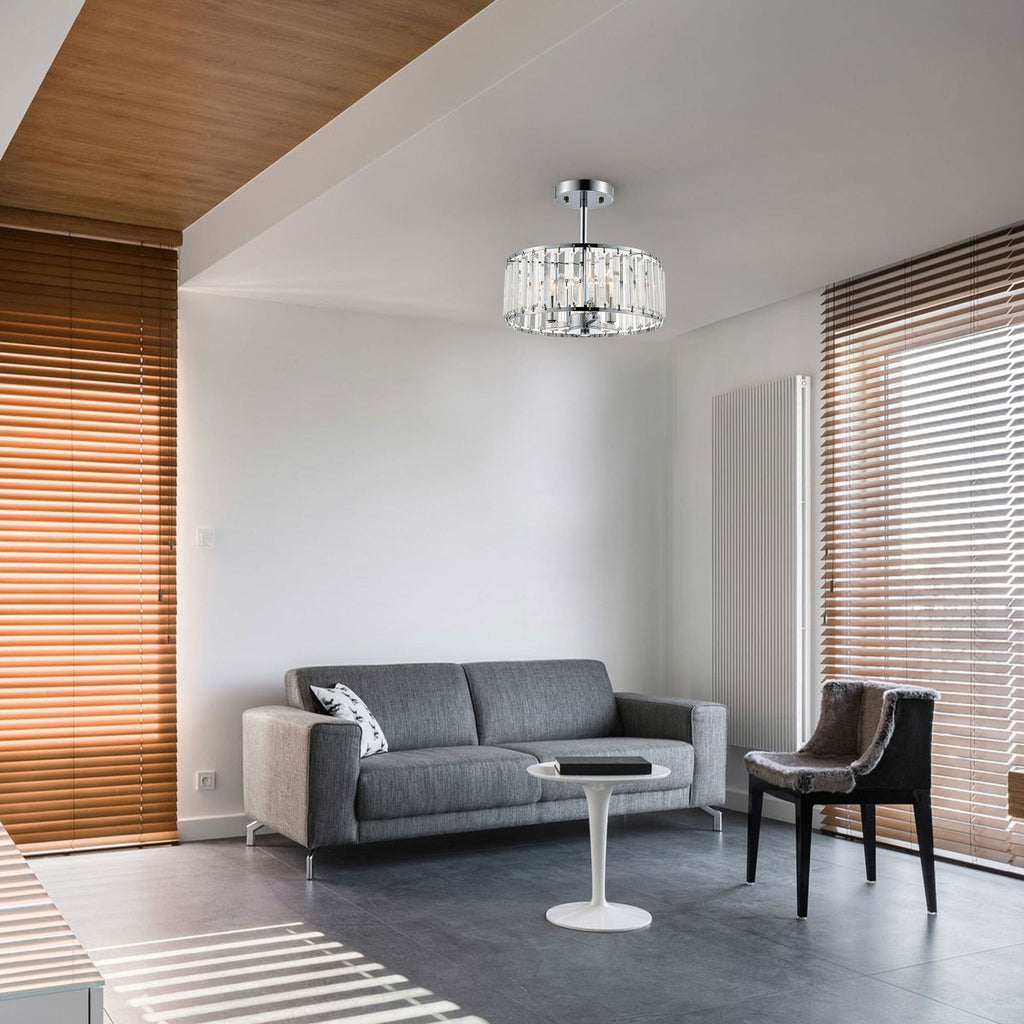 3-Light 12" Crystal Ceiling Light Fixture
---
---